Sweetened Listing, With Muscle!
Compare our services.
Sweetly is more than a real estate brokerage with a cool name. If you'd like to test the market, we'd love to help. You'll get expert advice at every step of the process and we'll even offer an interest free Equity Advance to let you unlock some of your cash (upon listing with Sweetly) right up front. Use the money as you wish. You can even request a backup offer that you get to rely on should your home not sell in the time-frame you've budgeted.
Expert Agents:
We are an independent brokerage with little to no red-tape when it comes to creatively marketing and promoting your listing. Our award winning industry leading REALTOR®s have the knowledge, and experience to help you make good real estate decisions. Sweetly agents are backed by services and solutions (still) unavailable at conventional real estate brokerages.
Systems:
We are systems-oriented, and everyone has a role. Our systems are ever-evolving to keep up with new trends in marketing and social media. Sweetly has a full-time marketing division and a full-time listing coordinator. By hiring the right personnel to excel at their positions this enables our REALTOR®S® to spend more time and energy to provide excellent customer-focused service to our clients.
Collectively, Sweetly offers a whole team of professionals dedicated to the successful sale of your home.

Marketing & Exposure:
Professional Photography – We have recruited the best photographers in the city as part of our Sweetly team! But before we rush out to take photos, we need to ensure your home is well-presented. We have an interior designer who provides a one-hour consultation to rearrange furniture, artwork and décor so your home looks its best! You only get one chance to make a first impression, so let us help you maximize the "wow" factor when buyers open the door! If the home is vacant, our designer can provide beautiful furnishings to stage your home, or we can send vacant photos for virtual staging to help a buyer "see" what artwork, plants and furnishings could do to finish the space.
RMS Measurements – All of our homes are professionally measured as per the standards set forth by the Real Estate Council of Alberta.
Marketing - Once your property is measured and photographed, our marketing team gets to work!
1. We design high-quality brochures, along with our "Sweet Sheet" educating buyers on the renovations, benefits and location of your home.
2. We order and install custom wall decals pointing out all of the unique (or hard to see) features and benefits as they walk through the home, drawing their attention to all the ownership benefits of your home.
3. Sweetly creates a unique website for your listing. We share it on our social media sites such as Facebook + Instagram stories, posts and paid ads; REALTOR®.ca, and all 3rd party real estate sites to give you maximum exposure.
4. Your listing will appear on all member websites associated with the Edmonton Real Estate board and affiliates of REALTOR®.ca.
The goal of our marketing is to educate buyers and their REALTOR®S® on the benefits of ownership, any recent renovations, and unique features of your home. We want to showcase why your home is more special and better than the house that is for sale down the road.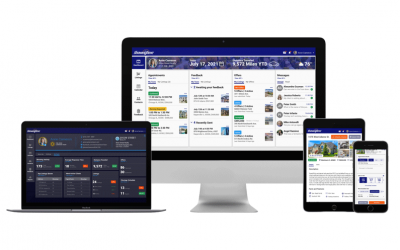 Showings:
While we understand that allowing showings on your home to prospective buyers can be difficult, we work with you to make it as stress-free as possible. If there are times your family has in-house commitments such as piano lessons or tutors, we can block those times out so buyers do not have the option to request showings at undesirable times. We provide you with an app for your smartphone which lets you control the time and date for the showings and offers an easy schedule for you to refer to for scheduling. We never publish your name or phone number, while ensuring that the only showings on the home must be approved by you. We will provide showing feedback as soon as it is available.
Professional Advice & Guidance:
We offer professional and timely advice. Based on market activity and buyer feedback we can provide you with the information you'll need to make the best decisions for your unique situation. We have a team of contractors available to make any necessary improvements to obtain the maximum price for your home. When an offer comes in, you can count on us to be great communicators and excellent negotiators, protecting your best interests at all times.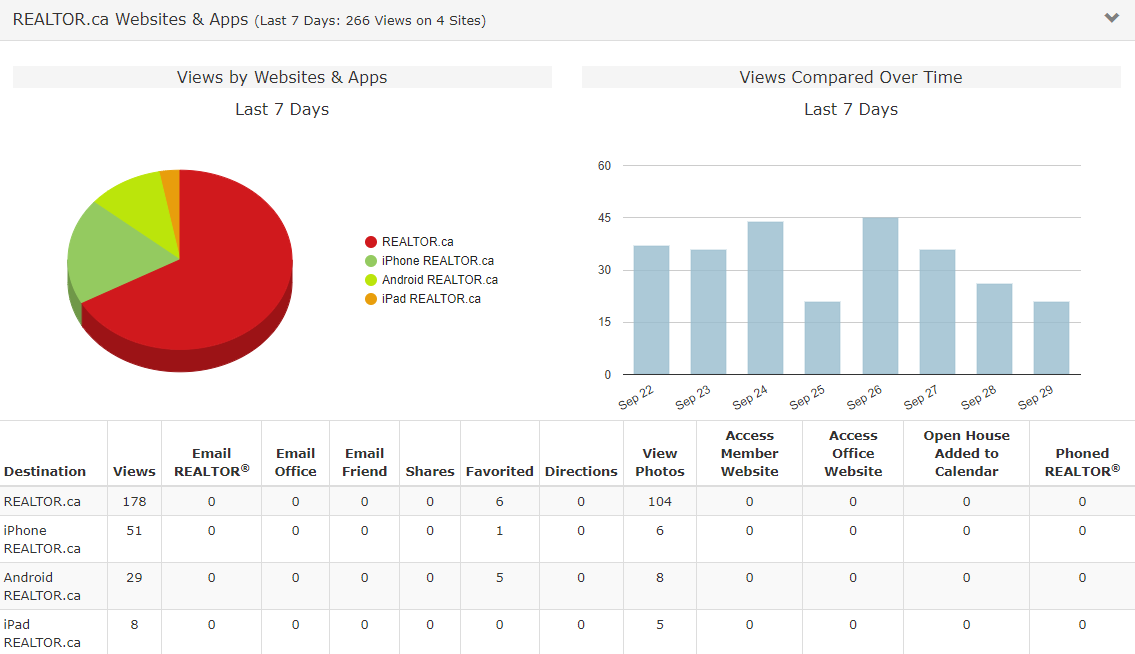 Weekly Market Reports:
While your home is for sale, we send you a weekly report of new listings, recent sales, and all listings which expire in your neighbourhood market. If you drive home from work and see a sold sign on another property, we want you to know how much it sold for. Together we will interpret this data to ensure you are the next one on the block to sell. The best way to be a seller is to put yourself in the shoes of a buyer and present the best value to the marketplace.
Flexibility:
You can start out with a traditional listing service and at any time have the freedom to cancel and switch to our Sweet Sale or Swift Sale Program. We can also offer potential buyers a "Sweet Sale" to purchase their existing home if they have to sell it before buying yours. This eliminates the "Sale of Buyer's Home condition" and the uncertainty that goes along with it.
At Sweetly Real Estate, we believe in providing the best possible customer experience, and we are here for you! Please reach out for a personal consultation.