Spring Lawn & Garden Cleanup
Posted by Aidan Woodfine on Thursday, March 18, 2021 at 9:49 AM
By Aidan Woodfine / March 18, 2021
Comment
Wondering when to start cleaning up your garden for spring? Follow this easy guide to lawn and garden maintenance after the winter thaw to make your yard spectacular for summer.
Daylight savings time is here, which means spring is soon to follow! Cleaning up your lawn and garden in preparation for spring landscaping is essential before planting season starts. Consider some of these useful tips when tackling your spring cleaning yard work.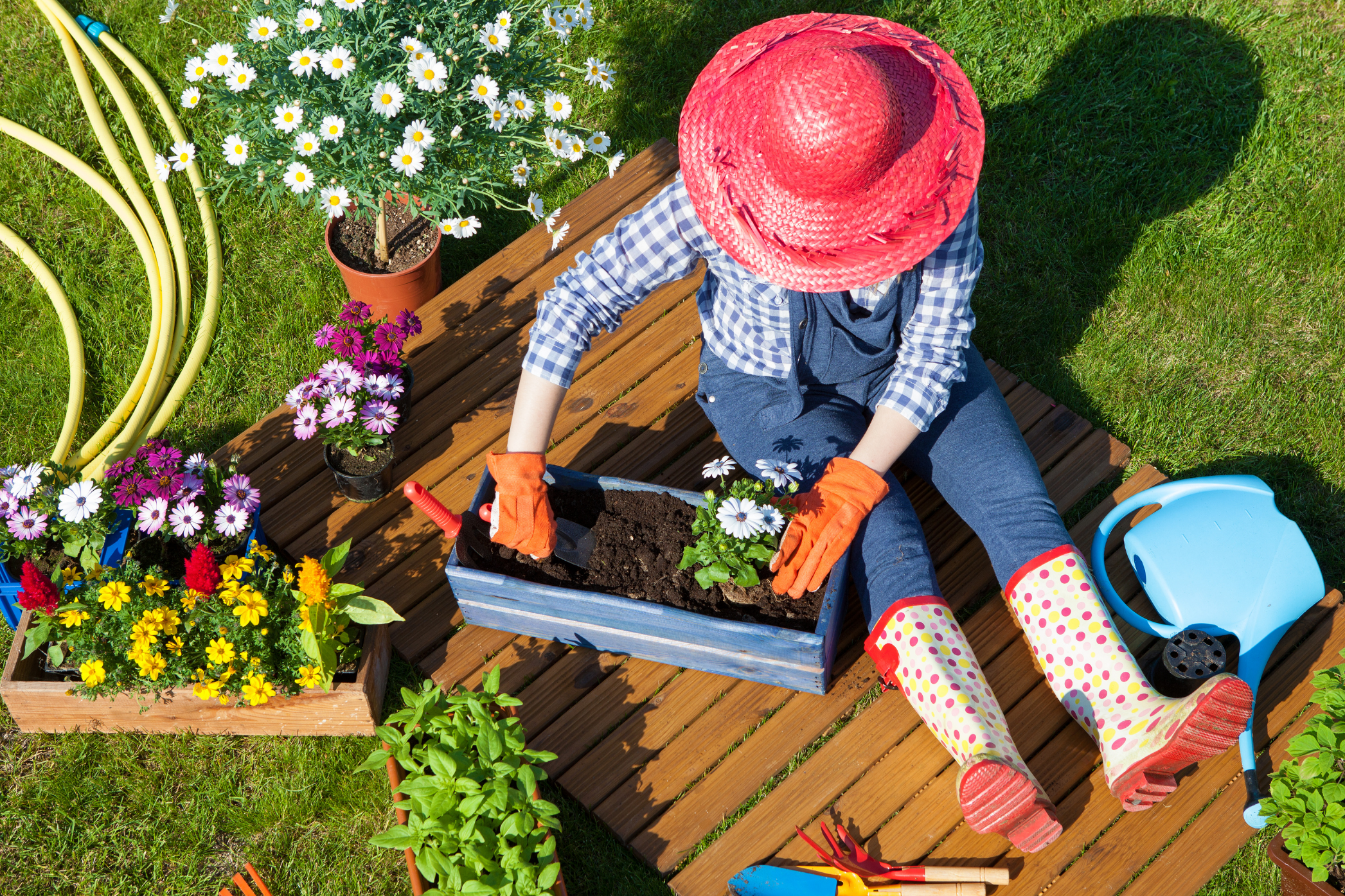 Don't start raking dead growth and gravel off your lawn until the weather has sufficiently warmed. Raking will help remove rocks and plant matter that can damage your lawnmower, but starting too early can prematurely rip out new grass growth. Larger debris like fallen branches and waste can be cleaned up earlier but be patient on raking until temperatures stay above 10ºC during the day to ensure your lawn stays its healthiest all summer.

Prune back woody perennials and shrubs. Carefully trim off dead growth and remember: less is better! You can always do further pruning later in the season. Pay special attention to chrysalises and cocoons that may be housing summer butterflies, leaving any dead branches they are attached to intact. When these beautiful critters hatch your garden will be a vibrant living ecosystem!

Clean up flower beds in preparation for replanting. Again, be sure to wait until well into the warmer weather to rake up leaves and aerate soil. Warm, dry conditions are easier to remove dead plant matter without damaging new growth, and ensure your garden soil stays healthy from season to season. Collect and redistribute bulbs from perennials in freshly tilled soil. Make sure to dry burlap coverings thoroughly before storage for the summer.

Plan out your garden plots and get planting! Try sketching out your plans in a notebook with related plant care. A little research goes a long way: websites like The Farmer's Almanac are extremely useful for gathering information about vegetables to grow. Flowers like pansies, violas, and snapdragons are somewhat frost-resistant and therefore great for early planting in Edmonton. Hardy zone 2 flowers like marigold, trailing petunia (calibrachoa), and cosmos are all popular flowers well-suited to container and patio gardens.
Most home gardeners in a zone 2 climate like Edmonton start planting outdoors in the first week of May after the last major spring frost, or later as weather permits. Choose plants suited to the environment in which you'll be growing them: container gardening, flower beds, and agricultural plots all have different requirements for appropriate plant care. Vegetable seeds can be planted indoors during the beginning of the growing season (typically six to eight weeks before the last frost) and moved outdoors when temperatures warm above freezing. Starts can also be cultivated inside the home and replanted outside later in the spring to best take advantage of the full growing season.
Looking for more gardening advice? Try asking for some beginner tips while you pick up your chosen seeds, starts, and soil. Local independent Edmonton-area gardening centres and resources we love include Prairie Gardens, Salisbury Greenhouse, All Seasons Garden Centre, Zocalo, and the Edmonton Horticultural Society.